General Info
Registration for the 2018 Season has begun!! Included in this season paid in full registration is a <>FREE Practice shorts/tops. Register forms can be found online or attend one of our walk-in Registration events.
Flag Football
$50.00 (now thru July 31st) / $75 (After July 31st)
Tackle Football and Cheer
Camps, clinics and accessories fees are not included in registration-we will have fundraising events to offset cost.
Early Bird Special now thru June 30th- $100
Last Registration- after July 1st -$150
DISCOUNTS
Spring Concession Stand Assistance
If you volunteer to work any 3 games below you will receive one FREE registration for 2018.
Please e-mail us at nrytlproud@gmail.com if you are available by.  We need 3-4 volunteer per night.
 SAT MAY 5, 6-10PM  
 SAT MAY 19, 6-10PM
 SAT JUNE 2, 6-10PM  
 SAT JUNE 23, 6-10PM   
 SAT JULY 7, 6-10PM
OR
Sibling Discount are Available!!!
1st Child = Full Price (Football/Cheer)
2nd Child = $10 off (Football/Cheer)
3rd Child = $15 off (Football/$Cheer)
4th Child+ = $20 off (Football/Cheer)
The $50 Flag Football special cannot be combined with any other discounts.  Flag Football sibling discounts is not applicable for the Flag football division.  However, the cheerleader or tackle football sibling member will receive the sibling discount if they sign up.
In-Person Registration Attendance by both Participant and Parent/Guardian Both child and parent/guardian must be present at paperwork turn-in to receive priority number confirmation in order to complete registration. Registration is NOT complete until the participant attends one of the in-person paperwork turn-in dates. Report cards will be due by July 7th, report cards can be e-mailed to nrytlproud@gmail.com. Check or money order only, please.
In-person Registration Location:
Joseph Fosina Field, City Park
Fifth Avenue, New Rochelle, NY 10801
In-Person Registration Dates:
SAT, MAY 5, 5PM -7PM
SAT, MAY 19, 6PM -9PM
SAT, JUNE 2, 6PM -9PM
SAT, JUNE 23, 6PM -9PM
SAT JULY 7, 6PM - 9PM
Application Forms:
Registration
Get it on your Mobile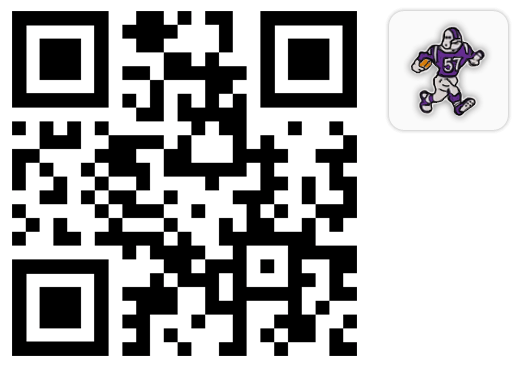 Contact Us
Please send emails to: nrytlproud@gmail.com
Social